Are you planning to home makeover your kitchen? Then design your kitchen by working with our professional team most easily and quickly. As we specialize in modern kitchen design by providing the space with doors in a most classic combination of different colors which will give you a feeling of boldness with depth.
Create a peaceful and comfortable atmosphere for the home in the kitchen as you have to spend much of the time in the kitchen. We assist with durability and cost-effective products that are easy to clean and are technology driven. On-trending colors are always designed for a modern kitchen enabling your kitchen to give a stylish and practical look.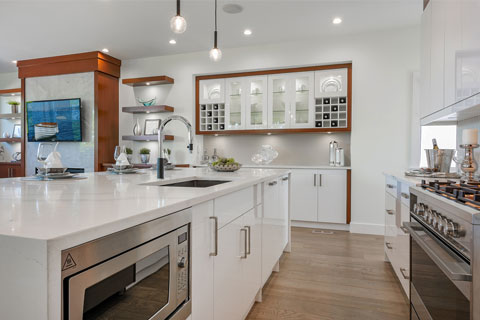 Photo Gallery (Modern Kitchen)
I have to give credit where it's due and it is due with your company. They have provided me with the services related to upgrades in my kitchen and that is adorable. I like the way you have performed the work.
For Modern Kitchen Services.